The Importance of Operational Optimization and Flexibility
Pandemic-driven shutdowns have reduced parking demand by 90% globally.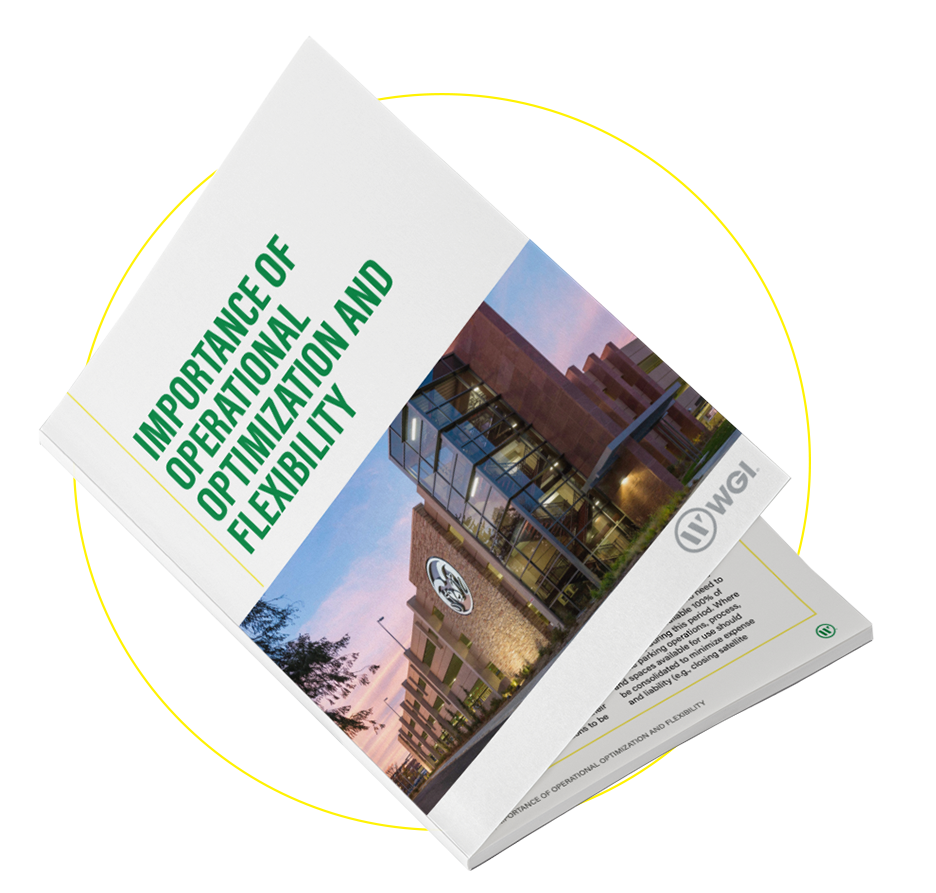 If pandemic-driven shutdowns have led to people requiring less parking, how can parking owners and operators adapt their parking facilities and operations to be as productive as possible and prepare for whatever future demand holds?
For many parking operations, the answer is found in Operational Optimization, resiliency planning, and designed flexibility. Operational Optimization is essentially the efficiency of doing more with less. Discover how implementing flexible, scalable parking operations can help owners get the most out of their parking lots and garages in good times and bad.
Download our paper to learn more about how WGI can help you build flexibility into your parking operations and designs.