Storm shelters come in all forms. Some are stand-alone structures while others are designated rooms within a building or complex.
Learn why it is important to plan the location of your shelter very early on in your design efforts while ensuring that critical elements meet the stringent code requirements.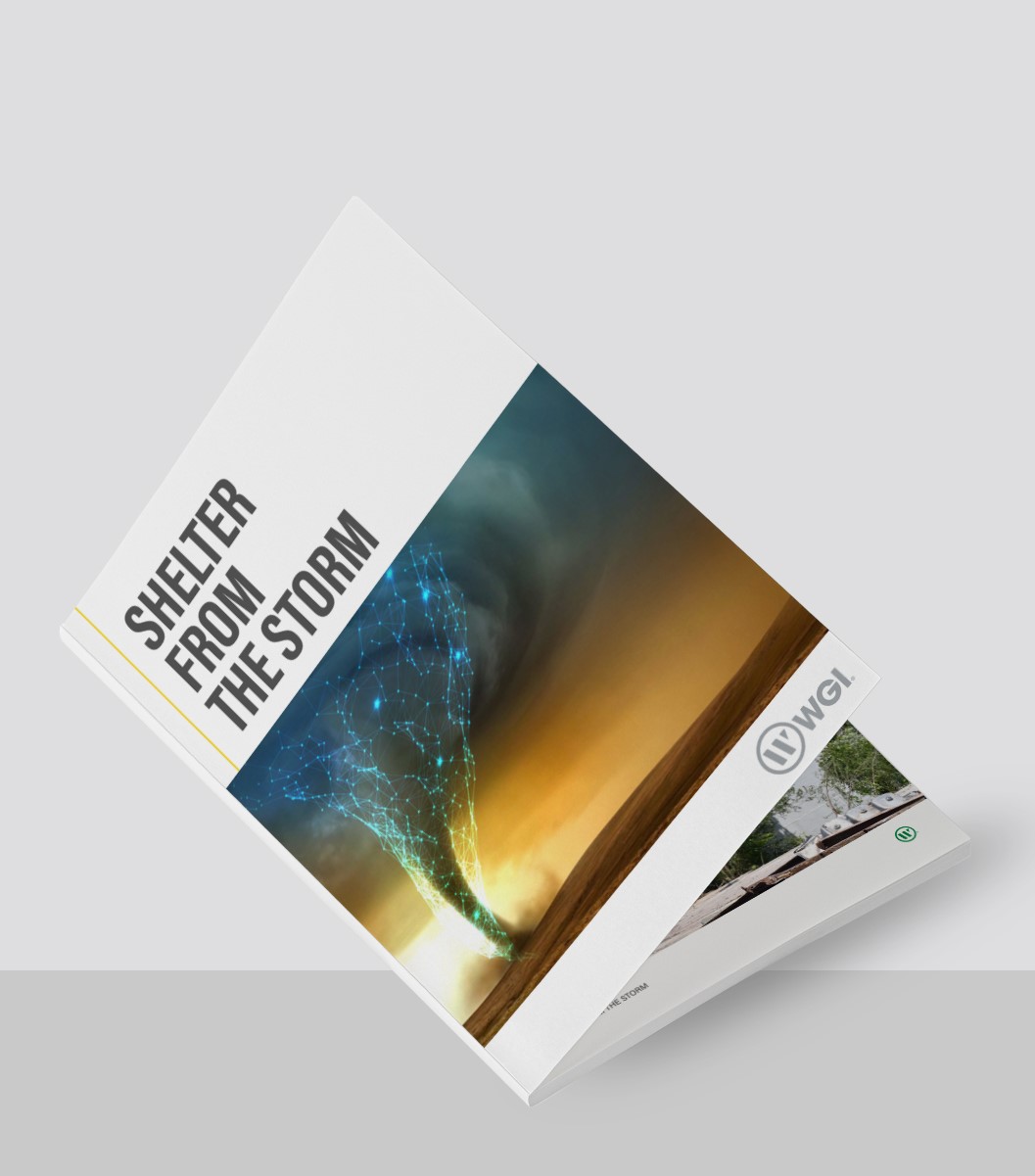 Tornados, hurricanes, and other windstorm events can be deadly, and strike without warning. According to the Insurance Information Institute, in the United States, tornados kill 70 people and cause $400 million dollars in damage each year; annual losses caused by hurricane winds total $54 billion. That's why, in communities susceptible to tornados and hurricanes, storm shelters are an essential part of building design.
WGI's independent reviewers can provide peace of mind, assuring that your storm shelter is properly designed and reviewed.
Download our paper to learn the critical considerations for your storm shelter design - location, placement, ventilation, materials, and more.