OFFICE DEVELOPMENT: WHAT'S NEXT?
Current and prospective tenants' needs will likely change as more employees work from home, at least part of the time.
Tenants will need to pivot. Owners who can quickly adapt will hold the advantage. How will the shift to telecommuting impact your property's space utilization?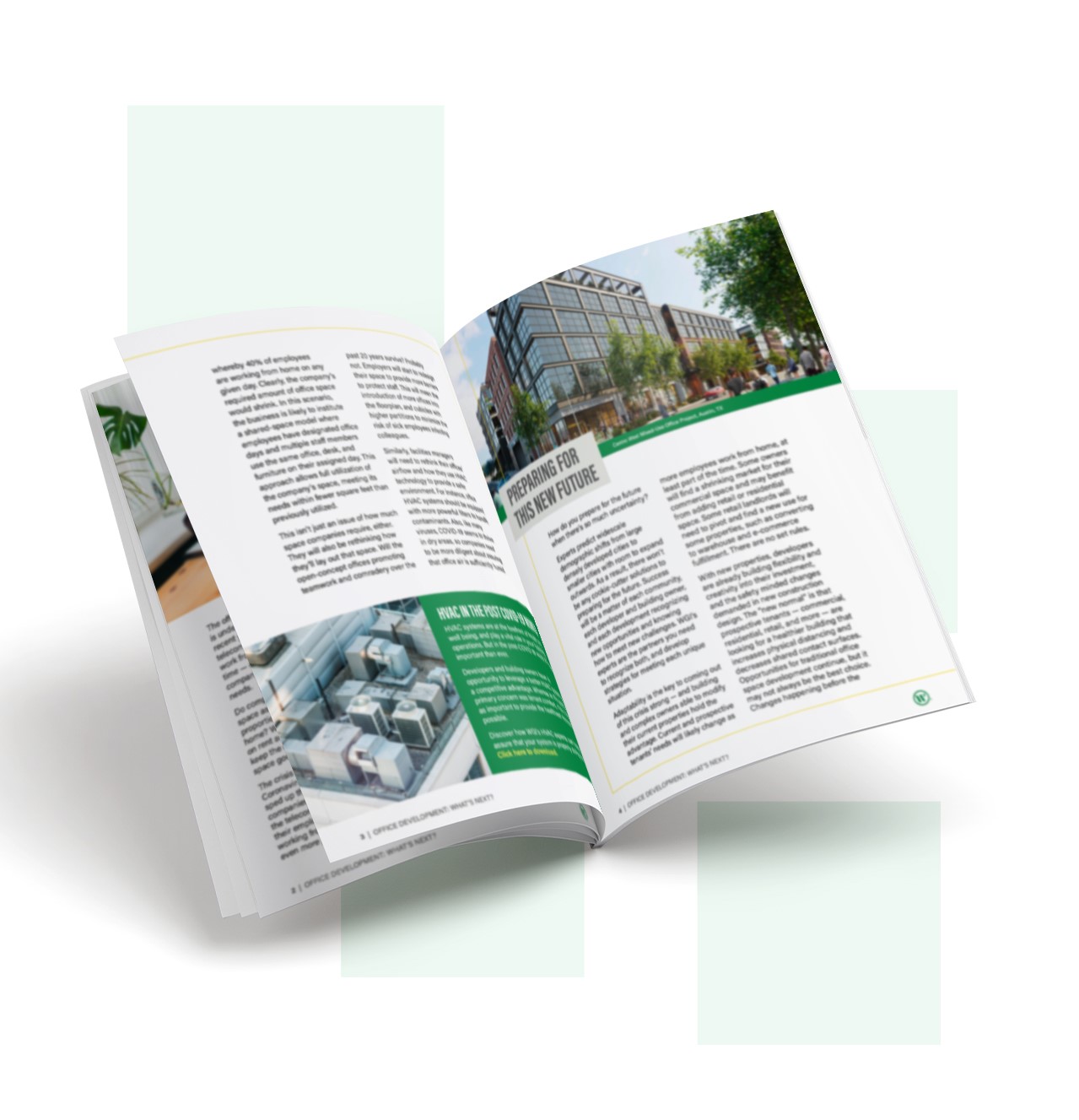 The "new normal" is that prospective tenants — commercial, residential, retail, and more — are looking for a healthier building that increases physical distancing and decreases shared contact surfaces. Opportunities for traditional office space development continue, but it may not always be the best choice.
WGI's design experts are here to help you anticipate their needs and find innovative ways to meet them with intelligently designed spaces for areas where people aggregate — to work, to live, to shop, to eat — and ensure your property meets the vagaries of the market.
How do you prepare for the future when there's so much uncertainty?
Download our paper for some expert insight into the 'tenants of tomorrow'.