Indoor Air Quality Is Class A
Indoor Air Quality (IAQ) is increasingly a top priority for the developers of Class A office space.
COVID-19 is increasing the urgency behind the transition to ever-healthier interiors. Discover the importance of improving your IAQ and how it can translate into millions of dollars in profits.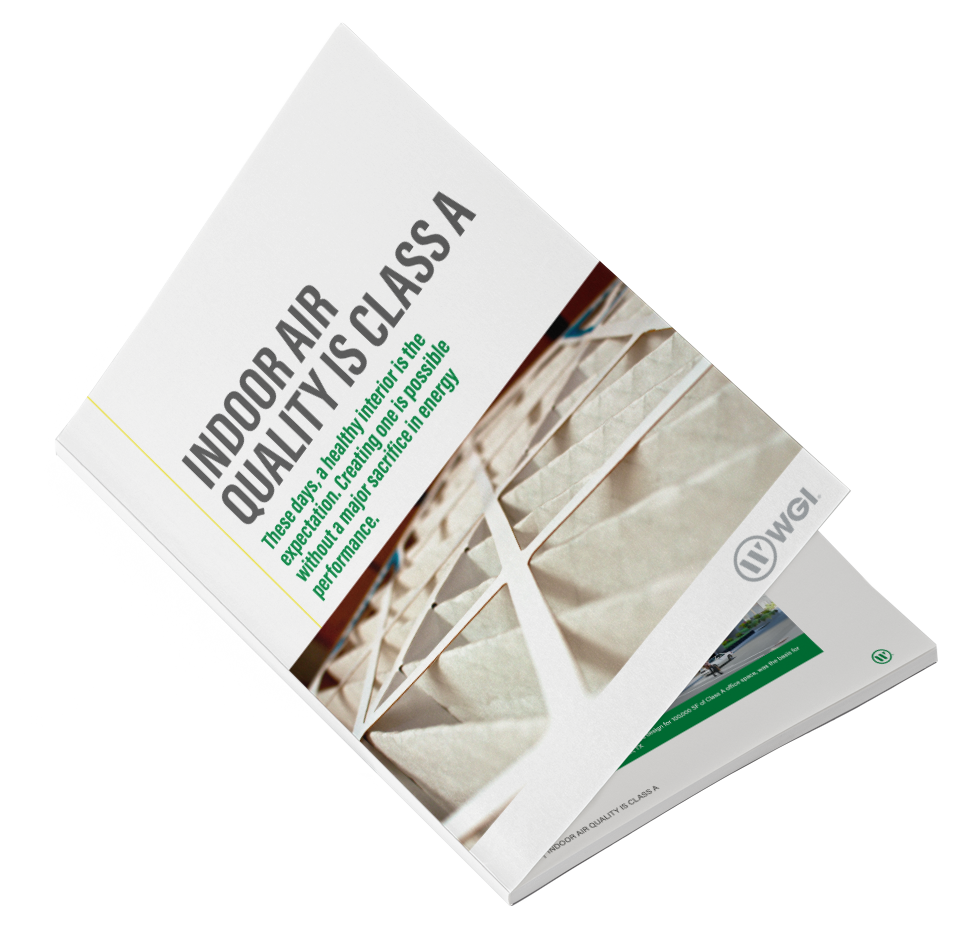 High-performance buildings with excellent indoor air quality contribute to employee health, with downstream benefits like productivity, efficiency, and retention.
Studies show that wellness translates into an increase in value per employee each year through increased performance and fewer sick days. For a company with 800 people, this could literally mean millions in profits over a 10-year cycle. At some point, office blocks across the country will start to fill back up — but before people return, they'll want to know if their workspace is healthy.
Download our paper and learn how to provide a healthy workspace without sacrificing energy performance