GNSS Receivers For SUE Collections
Traditional surveys for SUE work are often time-consuming and require
specialized teams and equipment that must be on-site. Our innovation case study details how incorporating GNSS receivers into traditional survey work can offer a multitude of significant benefits, including cost savings, reduced labor hours, and higher-quality spatial data.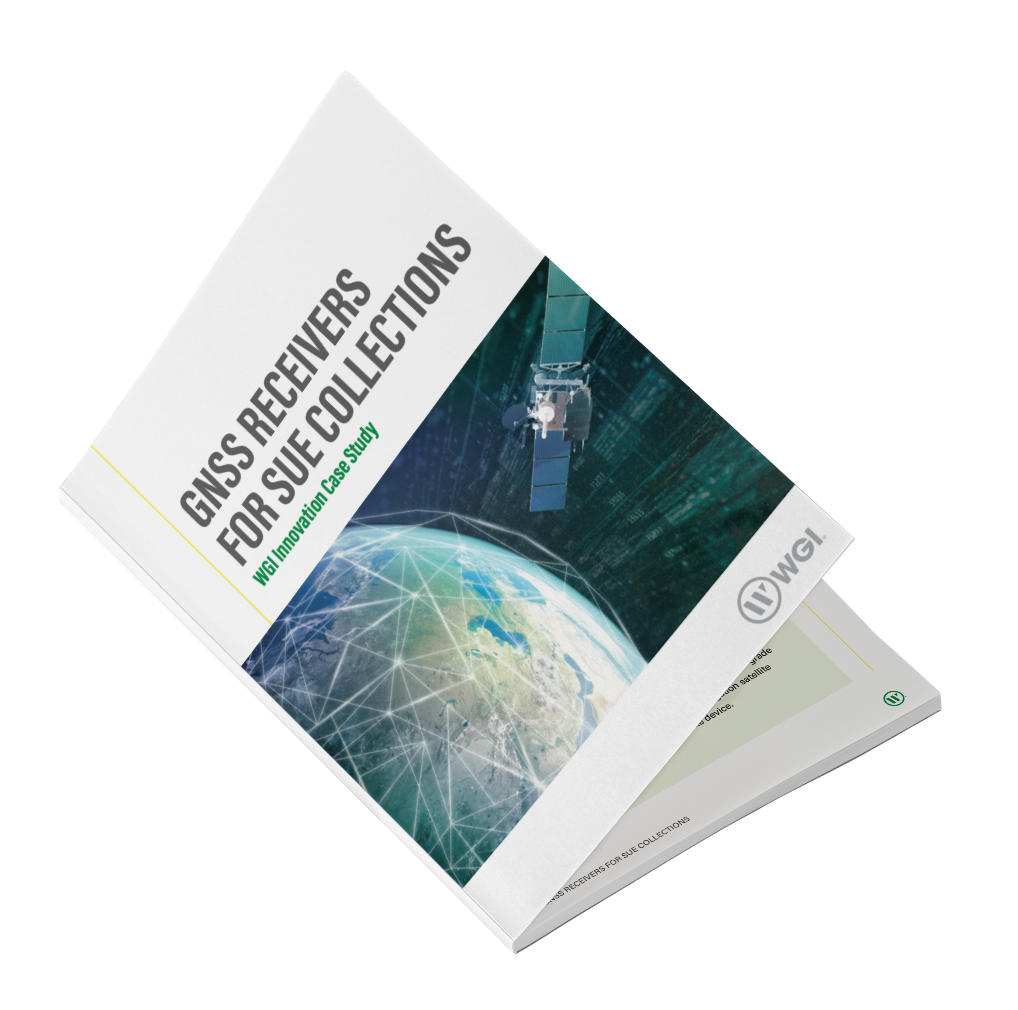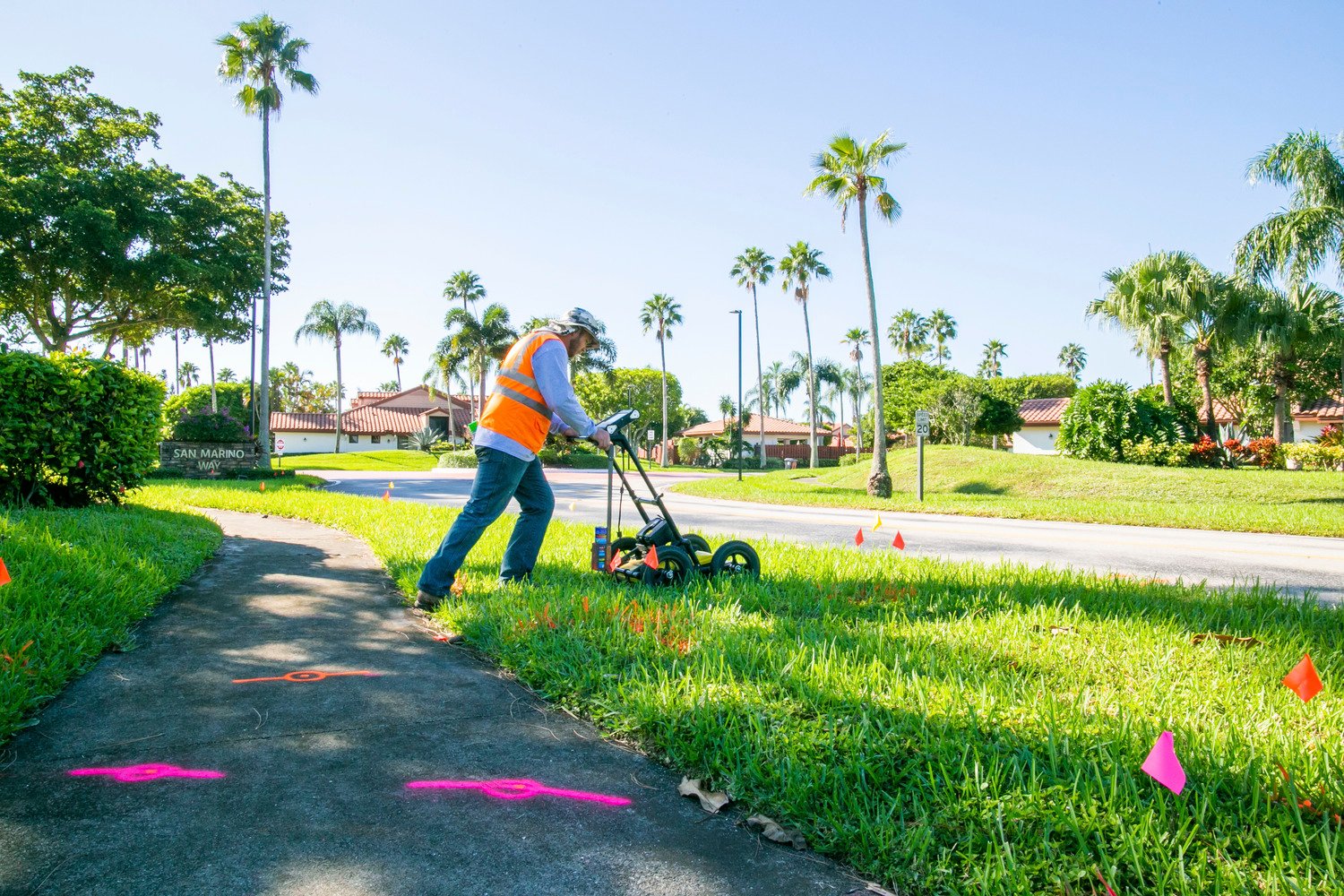 Addressing the challenge of procuring increasingly accurate, efficient, cost-effective, & user-friendly field data has been the plight of SUE innovators in the past.
GNSS receivers are capable of obtaining signals through five satellite constellations, plus the Network Transport of RTCM via Internet Protocol (NTRIP) corrective services.
The result is more affordable data collection costs and significant increases in efficiency that will ultimately benefit clients and communities.
The unique challenges presented in the collection of SUE field data can be quelled by innovative service providers with the adoption of GNSS receivers.
This cost-effective collection method provides valuable, highly-accurate data for our clients. The real-world application of this innovative practice provides survey professionals the opportunity to implement comprehensive enhancements into every aspect of the data collection process.
Download our case study and discover how the innovative deployment of GNSS receivers is disrupting traditional SUE data collection practices and providing clients with more cost-effective, accurate data in the process.