E-Commerce and the Changing Face of Retail: The Power of Flexible Design
Flex Design provides the framework for anticipating disruptive trends & impacts.
An e-commerce revolution has rapidly increased delivery activity. Retailers need the flexibility to adapt quickly to the constantly changing landscapes. WGI can help retailers meet change as it comes.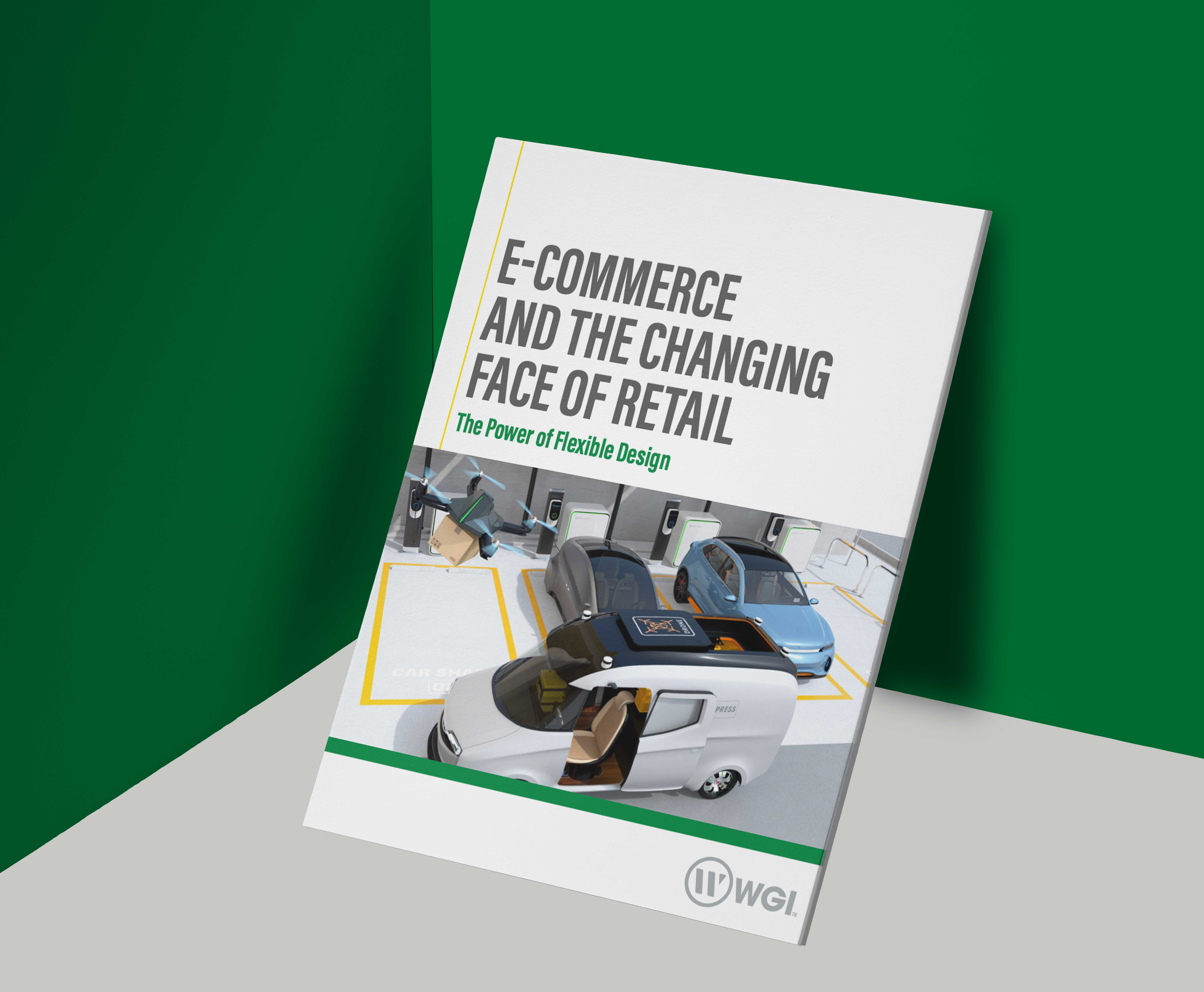 The real estate sector is facing a multitude of disruptive trends, from emerging technologies, climate change, demographic changes, and now COVID-19. The Flex Design approach is a true collaboration between owners and the design team, fully meeting the owners' immediate needs and those anticipated well into the future.
While we cannot precisely describe the direction and timing of these changes, we can work with clients and other professionals to understand possible and plausible futures.
Transitioning from providing an exclusively physical shopping experience to one also offering online shopping, maybe the most important retail trend of recent years — one dramatically accelerated by the novel Coronavirus (COVID-19) pandemic.
Download E-Commerce and the Changing Face of Retail: The Power of Flexible Design