Design-Build: New Challenges Require New Solutions.
By letting engineers and contractors do what they do best, project owners reap the rewards.
Download our paper to discover the tricky nuances that make alternative delivery projects complex, yet rewarding.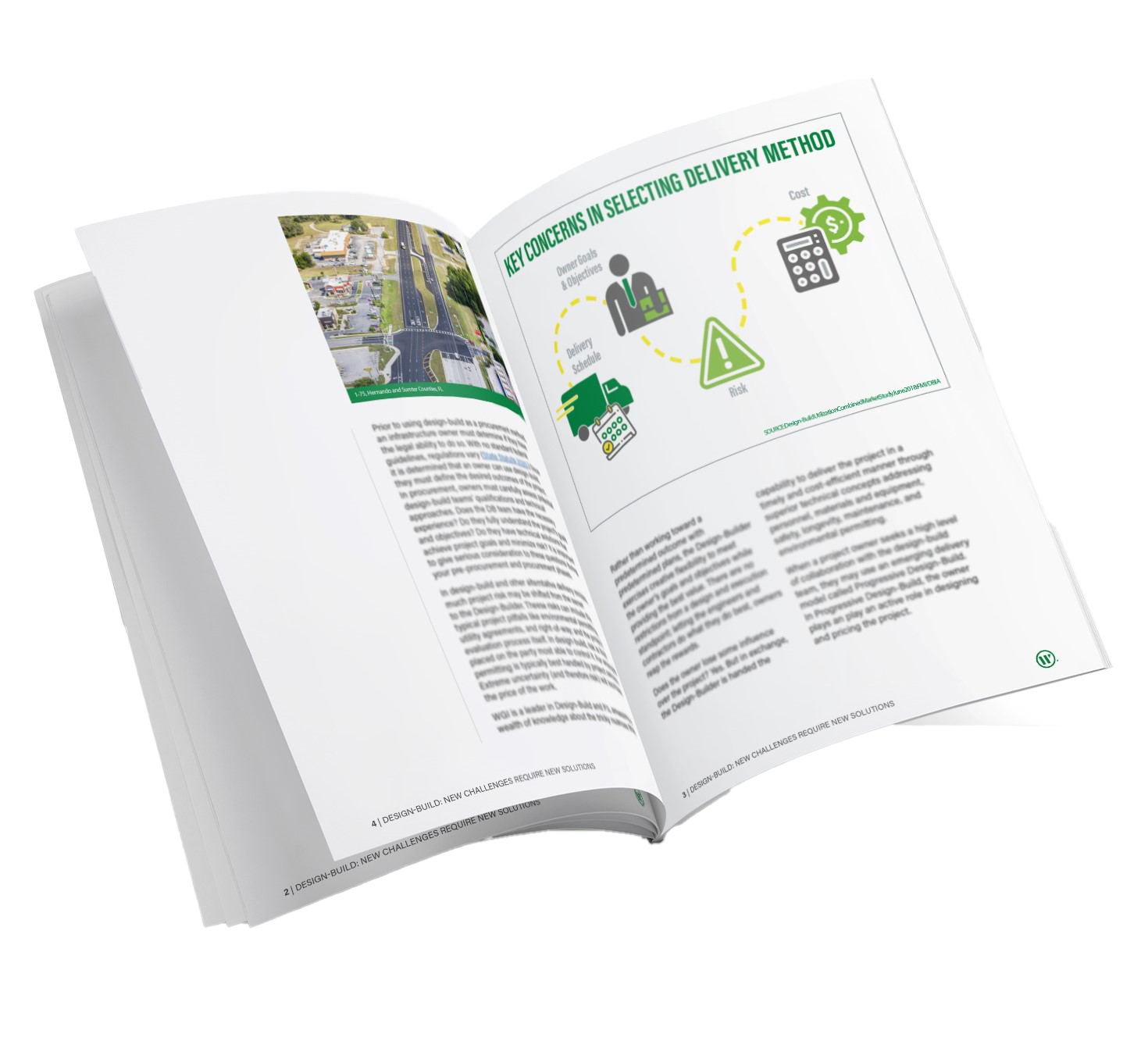 The Design-Build Institute of America (DBIA) predicts the Design-Build delivery model will account for as much as 44% of all non-residential construction spending by 2021. Why? DBIA studies show that Design-Build costs are about 6.1% less than traditional Design-Bid-Build, and that the delivery speed is around 33.5% faster.
But what's behind the flashy numbers? How does Design-Build drive down costs while shortening the construction schedule? If the answer could be boiled down to two words, they would be freedom and innovation.