Better & Faster Survey Data Through Technology: Get Geospatial Already.
Who doesn't want to save time and money mapping projects? We've invested in the latest tech to deliver better data to our clients.
Learn how WGI's Geospatial experts are collecting millions of 3D data points in real-time to complete accurate, high-quality digital terrain models of the physical environment.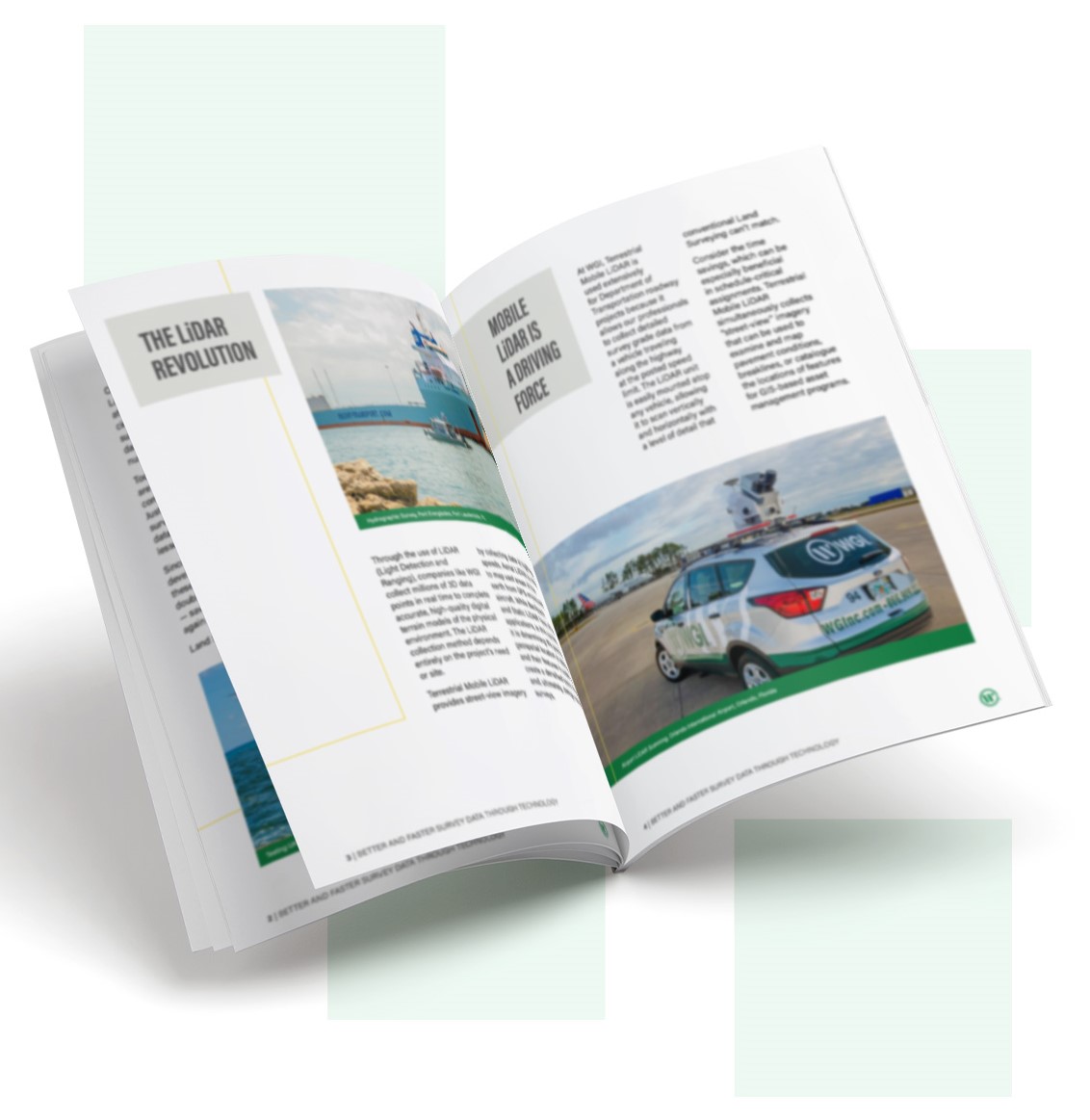 Over the last decade, Land Surveying has advanced at light speed. Although some
circumstances still call for a surveyor holding a pole to collect data, those days are certainly numbered. Land Surveying is now part of a more comprehensive service within the AEC profession generally known as Geospatial.
To be successful — and provide clients with the best service — design firms need all these resources at their fingertips. Otherwise, projects can take longer to complete, cost substantially more, and unnecessarily jeopardize worker safety. Using state-of-the-art geospatial technologies injected new life into a once-static field dependent on total stations and GPS receivers.
Download our paper and discover how WGI's land surveying expertise allows us to bring true added value to our clients, resulting in higher-quality data collected more safely in less time and often at a lower cost to the client.