Asset Management Programs to Achieve Infrastructure Renewal Needs
Water and wastewater infrastructure system deterioration and aging caused by environmental conditions or operations and maintenance constraints, often result in avoidable issues for utility owners and operators.
However, utility owners are starting to shift their focus. A new method to counteract the impacts of aging and system deterioration has arrived. Discover the strategies owners are utilizing to implement effective programs for asset renewal to achieve the design life of infrastructure assets.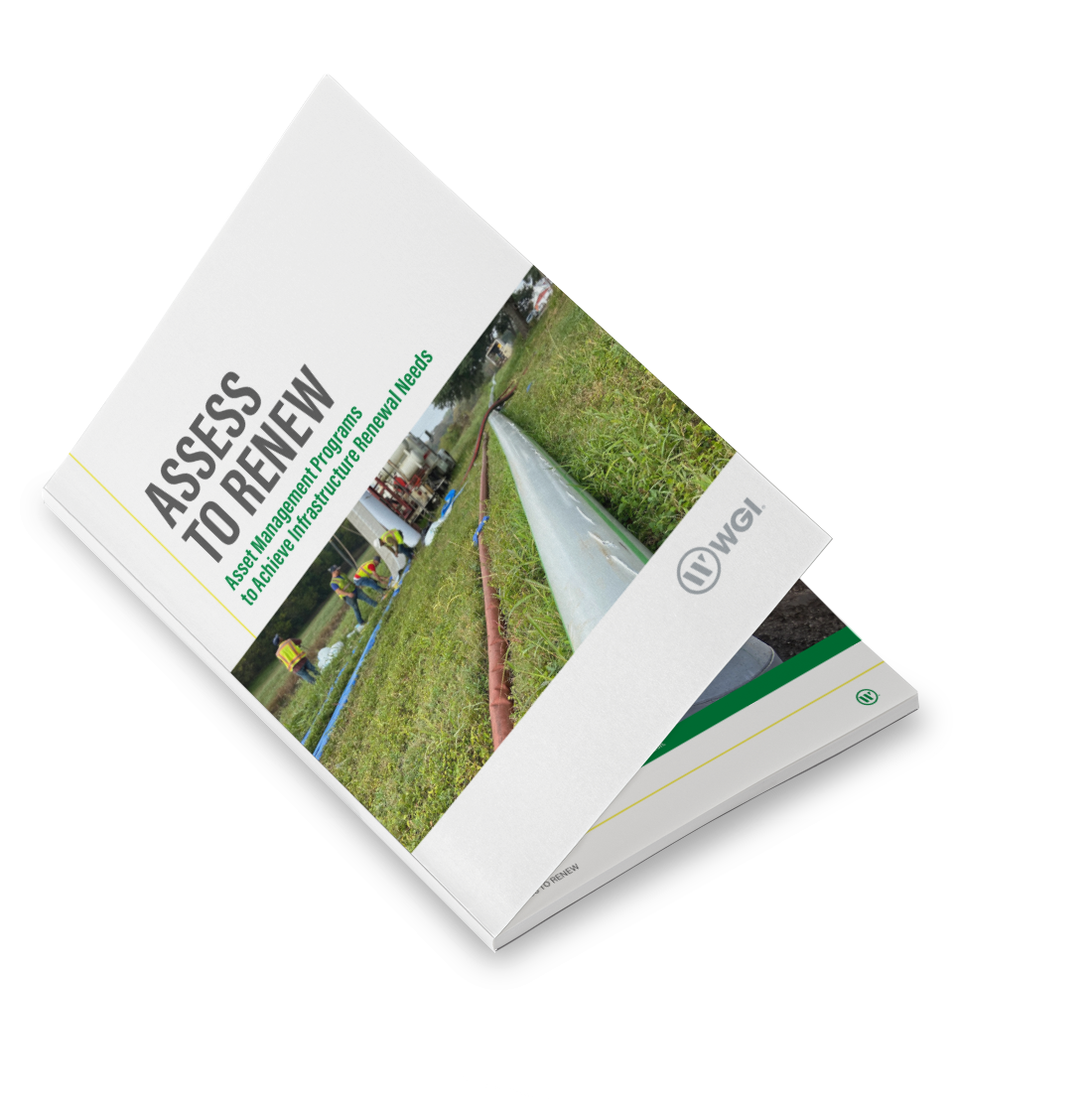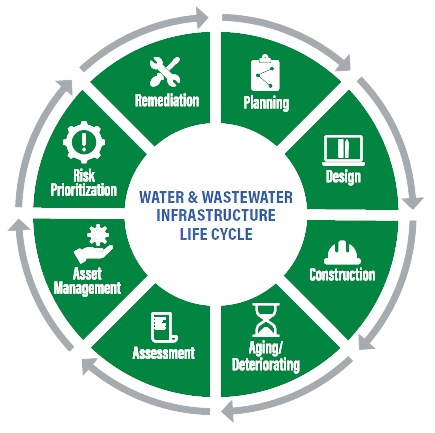 Addressing water and wastewater system infrastructure needs is a problem continuously compounded and exacerbated by internal and external forces, climate change effects on system operations, and material performance.
Asset management is a solution that begins with an inventory of all assets and identifying infrastructure needs, developing viable recommendations, and prioritizing needs and risks, ultimately resulting in the implementation of effective programs for asset renewal — achieving the design life of infrastructure assets operating in a system.
The water and wastewater infrastructure life cycle is a continuous process, beginning with the system's initial planning, design, and construction, followed by the aging and deterioration of the system, and culminates with managing the assets, evaluating risk, and prioritizing needs that could include recommending infrastructure renewal.
The keys to successful utility asset renewal lie in understanding what is involved in accessing the infrastructure asset, preparing it for installation of the renewal material and method of action, the process for installing the material, verifying the material's success, and method of application and testing.
Download our free whitepaper and uncover the keys to successful utility asset renewal. You will discover how implementing asset management programs can help you save time, and money while simultaneously achieving your infrastructure renewal needs.
Download the paper today!