10 Strategic Technology Trends
For the Infrastructure Industry in 2023
Immerse yourself in an interactive realm of innovation as various industry experts analyze and dissect the 10 most disruptive strategic technology trends currently transforming the landscape of the Infrastructure and AEC industry as we know it.
Download this exclusive interactive whitepaper and equip yourself with an understanding of how to leverage and integrate innovative practices like augmented and virtual reality (AR/VR), artificial intelligence (AI), and machine learning (MI) into existing workflows to enhance efficiency and scalability.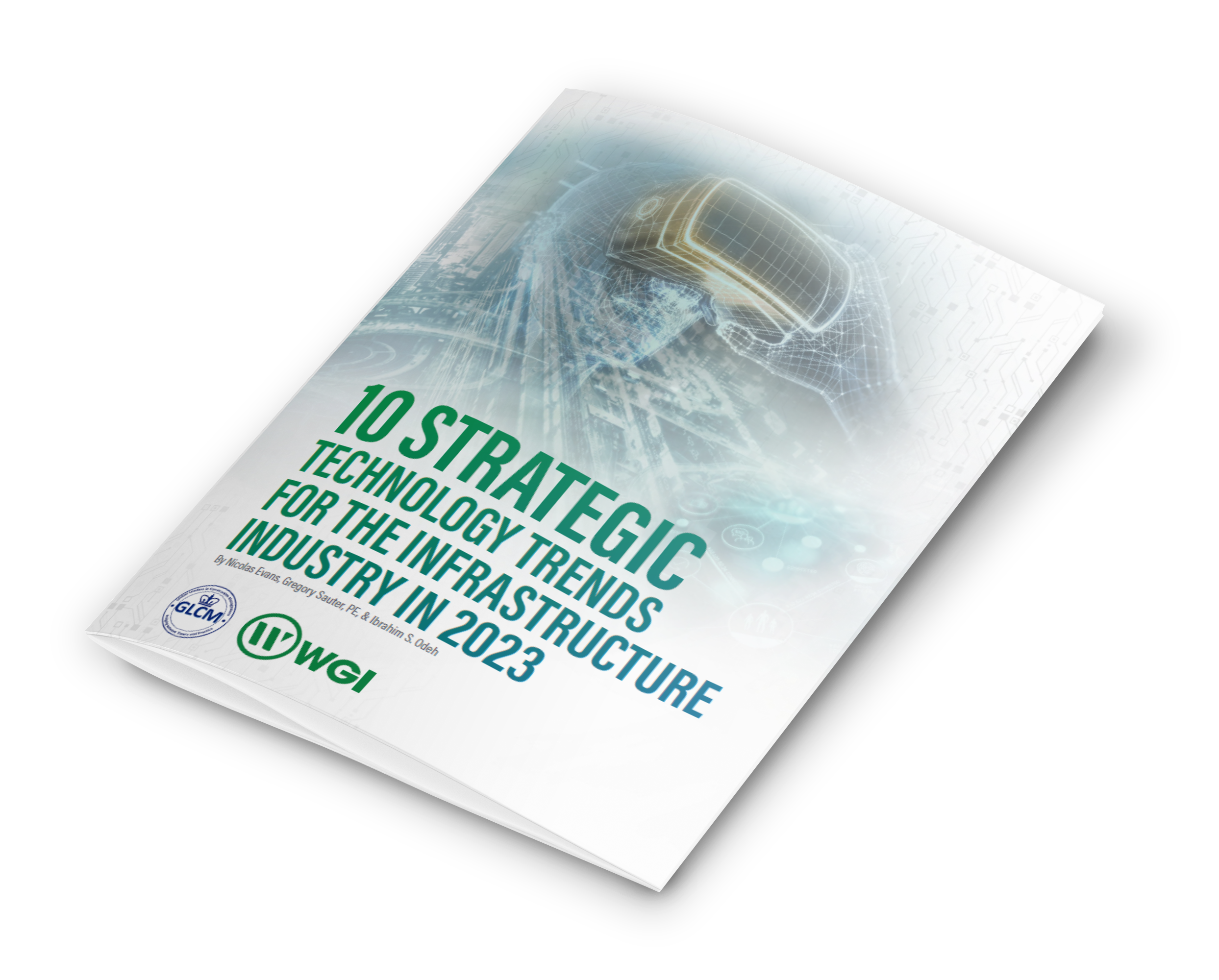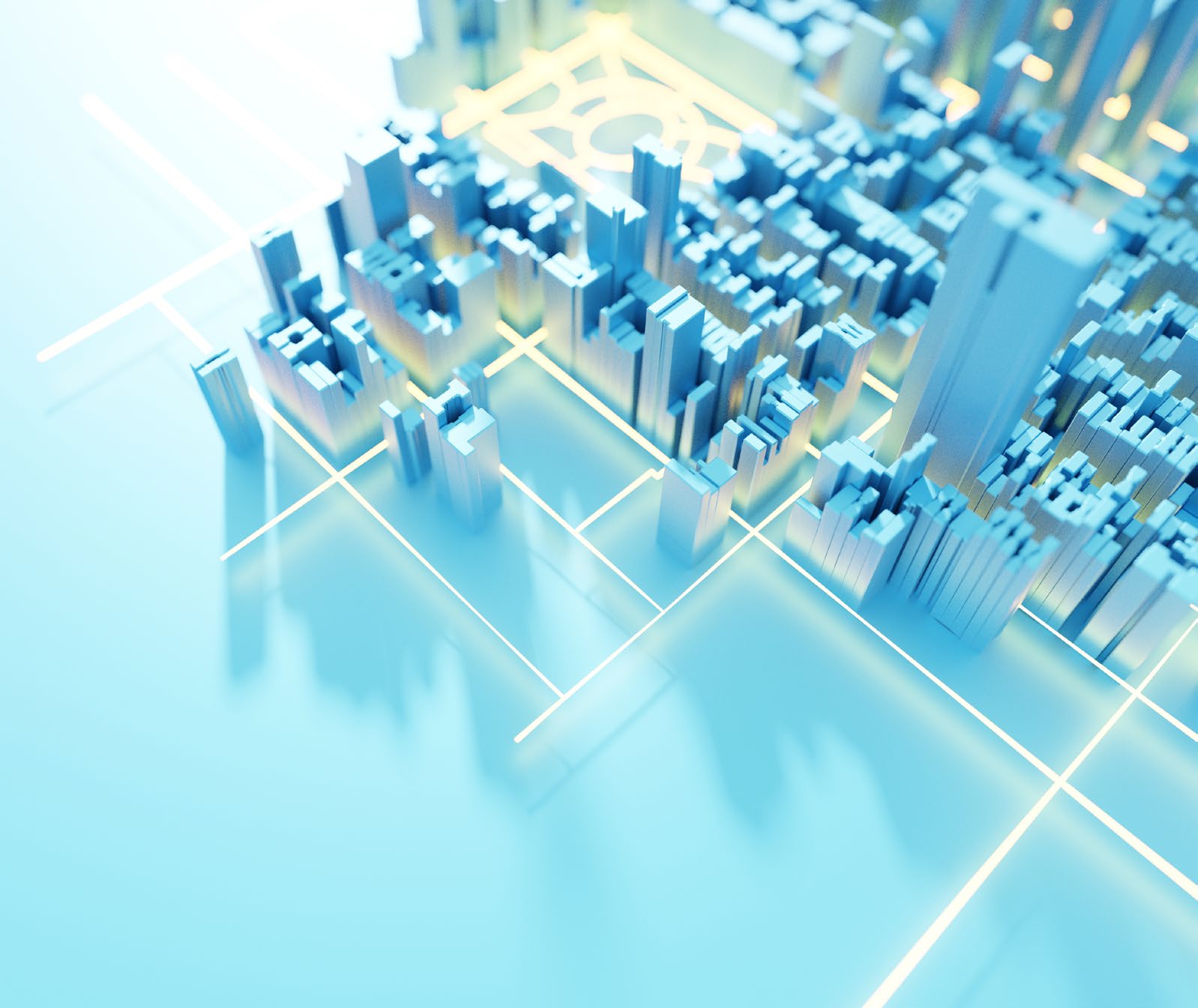 Enabling Adaptability for Cities and Communities
As city planners, contractors, and CXOs look to the future of urban living, these groundbreaking technology trends will be essential in shaping communities with a wealth of common goals. From economic vibrancy to health & wellness initiatives and security measures - tomorrow's cities are being designed for sustainability as well as mobility, efficiency, and resiliency.
We are confident that advanced technology trends like "Digital Infrastructure," "Automation Everywhere," "Intelligent Insights," and "Innovative Ecosystems" can provide cities and communities with the dynamic infrastructure they need to stay agile in an ever-evolving world. These techniques leveraged together will allow organizations to create unique designs that adapt to future changes effortlessly and without disruption.
Working in conjunction with Columbia University's Global Leaders in Construction Management (GLCM), we surveyed the GLCM Network, as well as WGI's own client base, to provide more rigor to our analysis of the strategic technology trends shaping the infrastructure industry in 2023.
Download our interactive whitepaper to review our findings and better understand the transformative strategic and technology trends that will ensure you stay ahead of the competition, so don't wait - the time to get ahead of the curve is now!
UNLOCK ACCESS TO THIS EXCLUSIVE WHITEPAPER